EV GO All electric car. Perfect for island life.
We would like to introduce you to the EV GO, an adorable four model range of mini electric vehicles that are very suitable for everyday use in the islands. Excellent design for a small ultra-light weight two seater car, and a slightly larger two plus two four seat car version too.
EV GO is also available in a very useful commercial cargo van and pickup variants. So with a four type vehicle choice, we can meet your many needs in the islands with these specialised EV's. The EV GO's can also be described as Chelsea tractor dodgers, with no need for pavement surfing when navigating the Island roads on eco friendly journeys. So bring back the fun into your island commute while you also contribute to saving the planet. All are 100% electric 7.5 KW powered; Car 80kph/49.7mph, Van 78kph/48.4mph.
Make A Smart Move And Try The New
EV GO All Electric 2 Seater Car
The perfect eco runabout!
Reinvent your island driving with the eco friendly EV GO, for work commutes, shopping and school runs, all with easier parking too. Being so small in size make these electric vehicles an extremely attractive second or first car and delivery vehicle proposition for Channel Island residents and businesses. You now can go green at an affordable price, together with very low running and maintenance costs. The maintenance free lithium batteries are guaranteed for 60,000 km or 4 Years, which ever comes first.
Eco friendly and island friendly
Average range can reach 120km in ECO Mode
Energy costs £1.00 = 90 miles with ECO Mode
Maintenance free lithium batteries
4-6 hours recharge times from standard 220v 3 pin socket
European Vehicle Certification for urban use
Safety cage design with impact absorbing structures
9 standard colours including 3 metallic
Less than £60 will give around 4000 miles of island driving, that's 12 month driving for most owners
ECO Mode can give you up to 90 miles per charge from a normal household 220/240v three pin supply socket, at an approximate energy cost of £1.00 for each 90 miles travelled in ECO mode. Fitted with highly efficient maintenance free lithium batteries and battery control systems that recharge in 4 to 6 hours. Our vehicles are available in right-hand drive, with top end specifications. Lower specification models are also available, (prices on application).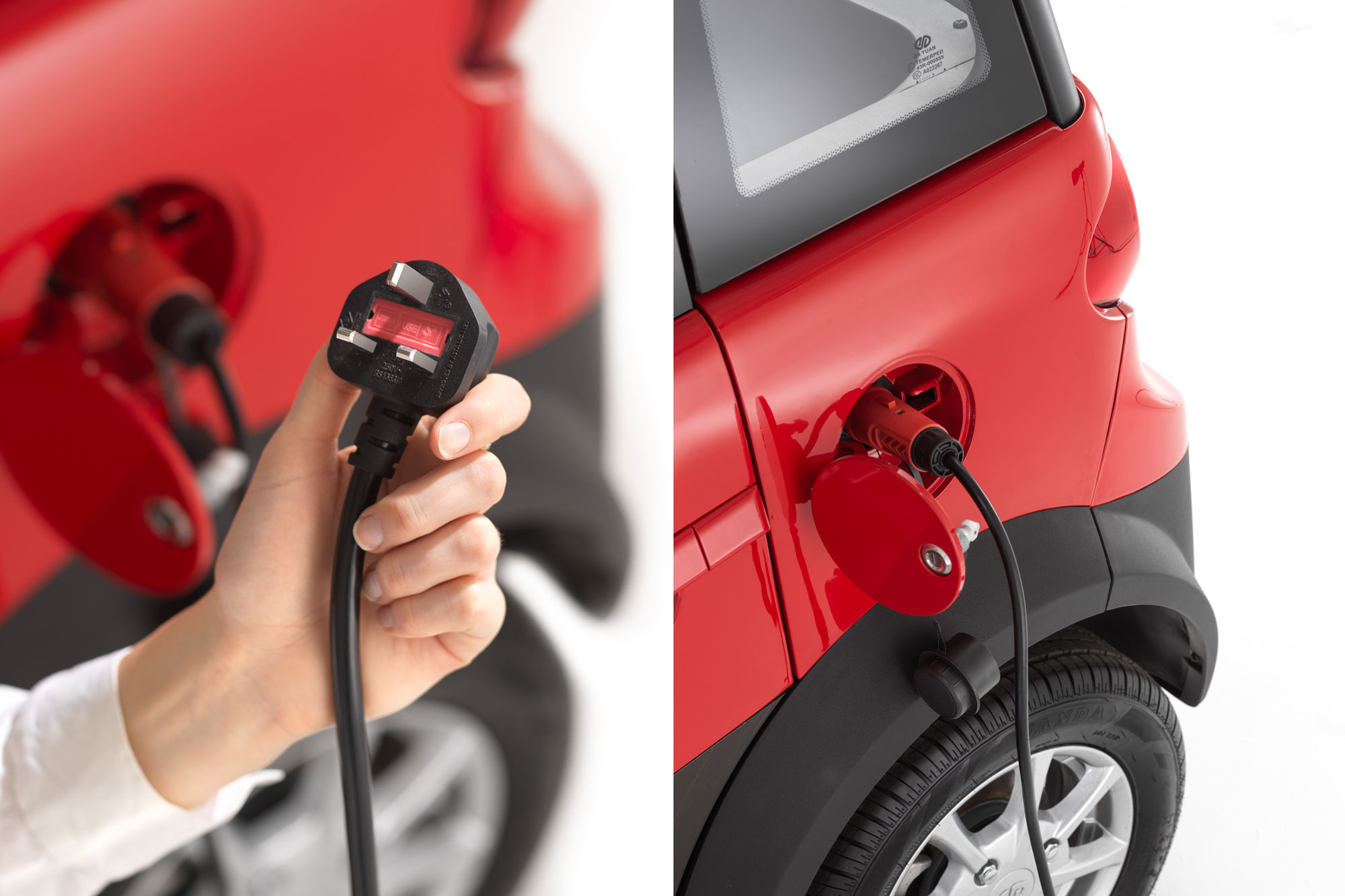 Vehicles have European Certifications for urban and city use with safety cage design with impact absorbing structures. Exterior body panels are in corrosion free recyclable plastic, except doors that have a steel reinforced safety design, with underbody protection. Vehicles are available in a range of 9 colours including 3 metallic. These EV's are already in use across Europe and Worldwide, having been on the market for over four years.
These EV GO models have won international design and performance awards. They are produced by a well-established Chinese manufacturer of thirty-two years, with substantial electric vehicle production expertise, together with specialised battery and management control system designs.
Dimensions: Length = 2,545mm (2 seater = 2,245mm) | Width = 1,290mm | Height = 1,570mm

To see the full range and book a test drive in the EV GO, just visit Paul's Motors Limited, or call 01481 722191 for more information.